17/08/2022
---
Introducing Ben Bethell
Ben has been a keen motorcycle enthusiast since his teens. We sat down with him to find out more about his favourite bikes and to discuss how motorcycle dealerships and other trades have changed in the wake of the Covid-19 pandemic.
Can you tell us a little about your previous insurance experience?
Most of my roles have focused on sales and relationship building, but also engineering, distribution and business planning, which all feed into one another. 
I started my career at a Norwich-based insurer and did various roles there over the years. I then moved to work in London before switching to another company in the city in 2004. 
Like many, I had a bit of a wake-up call after Covid-19 and wanted to work closer to home, so I left my job and started working for One Broker in August 2021.
When did you first become interested in motorbikes?
I've been a motorcyclist since I was 17 and I got my first 'big bike' – a Honda VFR750 – when I was 21.
What does the Torque Bike scheme offer to clients? 
We give clients additional cover, such as unaccompanied demonstration, exhibition, and loan & hire cover. We offer lots of these 'add-ons' as standard, and others are easily available options. We also cover a wide spectrum of motorcycle trades, from one-man bands to multi-site operations turning over millions of pounds. 
In terms of other benefits, we have a lot of expertise internally. We've got a deep knowledge of the industry and understand it really well. Emma in Claims, for instance, has worked with dealers for a long time and really understands their needs.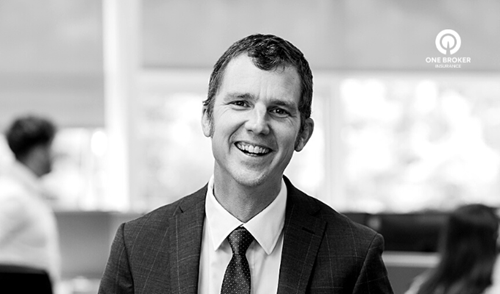 How do you help clients to get the right insurance?
You need to be objective about what cover they have, what they need and what we offer. We take the time to really understand what they are after because everyone is different. It is so easy to pigeonhole clients, but we are not a 'bucket shop'. We deal with customers consistently and work to build a relationship with them, which builds trust.
What are the challenges you come across when writing insurance for Torque Bike scheme clients?
This is a very limited market. There aren't many brokers with specialist policies and only a few who understand the market's needs. There also aren't a lot of insurers who offer policies for motorbike dealerships.
This is why it is so important for us to build a relationship with our clients as the strength of our offering can't just be solely based on the black and white.
How has the motorcycle industry changed after Covid-19?
A lot has changed in the industry. Covid drove people online so more dealers are now distance selling, which means they have more goods in transit. The second-hand market has also changed dramatically and there is a lot less stock available. Supply chains are causing issues too, and many dealers are struggling to source new motorcycles as a result. 
We're also seeing more mergers and acquisitions. I think Covid made some people realise that they don't want to work until they are 75 or that they want to get out of the business. So some are selling and others are buying them up to become multi-site operations.
There's also the introduction of electric bikes, which means the industry is going to need to reinvent itself. Motorbikes have a longer transition period laid out than cars, but dealers are conscious of it. I'd personally really like one for commuting. 
What motorcycles have you owned, and which has been your favourite?
In previous years I've owned a Fireblade, Blackbird, a few Honda VFRs and, most recently, an Africa Twin. The smaller among my collection include a C90 and a Grom. The former has been ridden all the way to Cannes while the Grom was my bike of choice for a trip to Lake Bled. 
Of them all, I really miss the Fireblade. It was a sports bike but it was comfy and I did loads of long trips on it. I could just load it with a bag and go.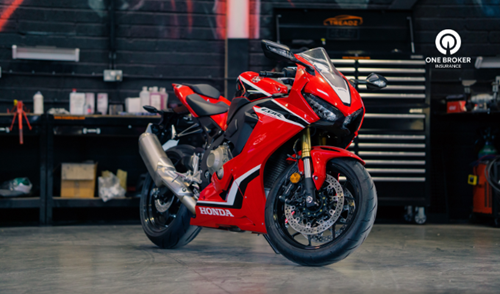 What would your dream motorcycle be?
I'm actually looking to buy a new bike now. I would really like a Ducati 1098, but a spirited ride would probably drain it of fuel too quickly! I really like the V Twin engine Ducati sports bikes – the new V4s just don't have the same soul.
What else do you like to do in your spare time?
I'm a cyclist so I love to get on my pushbike. I'm also a climber and walker, so I recently spent a week in the Dolomites doing via ferratas (protected climbing routes with cables and rungs attached to the rock) – some were very exposed! Travelling is probably my first passion, however. I've been all over, from train rides to Russia to road trips across America. I've not yet done a safari so I'd like to do that in the future. 
Speak to Ben and the team today
We'd love to learn more about your motorcycle dealership or business, to help you find the right insurance policy. Simply call the Torque Bike Insurance team on 0845 4678737 today.
Related Articles