31/10/2022
---
Introducing Alexa-Rae Bush
To find out more about the Torque Bike scheme, we chatted to new recruit Alexa-Rae Bush, also known as Lexy, to learn about her experience and what her role will involve.
Can you tell us a little about your previous insurance experience?
I left college as a qualified hairdresser but struggled to find full-time employment. I then got an interview with an insurer and got the job! I started out at the bottom and gradually worked my way up. I began by doing general admin, but then I learned about different insurance products, starting with Travel, and then Private Car, Home, Agricultural Vehicles and Small Business. 
I was at that insurer for 4 years before moving to an insurance broker as an account handler and salesperson, which was a very different experience as there were a lot of insurers and products to learn about. I was there for 6 years and eventually took over the complete book of clients.
I then moved to another broker as a senior account handler and dealt more with Commercial Insurance. It was good as I was able to deal with more wheels-based insurance, such as Motor trade and Fleet, which is where I am most confident. I looked after existing clients for their everyday needs and worked on renewals too, including cross-selling and upselling. I also helped my colleague, who dealt with new business. 
What does your current role involve?
I'm still getting the gist of things as I've only been here for a short time, but I now work in the Commercial Team and for the Torque Bike scheme. I act as both an executive and handler, so I'm focused on growing the existing book and looking after customers. 
Do you have an interest in motorbikes yourself?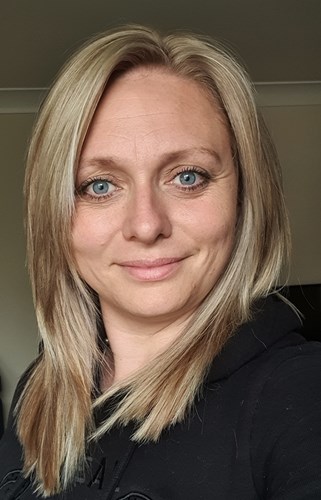 I'm very interested in wheels! My partner has a motorbike and I ride pillion with him. We also love watching Moto GP – we have a dog called Rossi, who is named after Valentino Rossi, the former professional motorcycle racer who has nine Grand Prix World Championships to his name. I have an interest in cars too, and we are currently renovating a campervan, which will have room at the back to put the motorbike!
How do you help clients to get the right insurance?
I listen to the client. They know their business better than anyone else, so you just have to listen and they will tell you the information you need. I can then tailor their insurance to suit them. It's really important to build rapport by speaking to someone with the same interests. This helps to build trust in you. You need to be open and honest, and then they will give you the insight you need.
What challenges do motorcycle dealers have?
The biggest challenge right now is increasing costs. It's having a big impact on business and how they trade. First, we had Brexit and then we had COVID, which the motor industry really suffered with. We've had 2-3 years of unfortunate events, things that aren't in our control. It's now make or break for a lot of businesses. 
What is the best part of your new role?
Everyone at One Broker seems lovely. Everyone is a team player and it's like a little family. Everyone gets on and there's good team morale. 
I also love the clientele of the motor industry. They can be cheeky and I can have really down-to-earth conversations with them. I find it easy to build rapport with them and feel comfortable talking with them.


Speak to Lexy and the team today
We'd love to learn more about your motorcycle dealership or business to help you find the right insurance policy. Call the Torque Bike Insurance team on 0845 4678737 today to find out more.
Related Articles