In order to provide the best service possible, we are corporate members of several associations and organisations. These key relationships allow us to remain up-to-date with the latest developments across a range of industries, ensuring we provide the most suitable insurance every time.
Find out more about the organisations we work with.

The Association of Residential Management Agents (ARMA)
As a member of ARMA, we stay on top of the latest industry developments and research in the field of residential management. Membership ensures that we understand the challenges faced by our clients and provide insurance to match.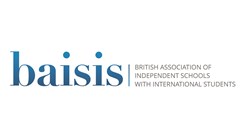 The British Association of Independent Schools with International Students (BAISIS)
We have been a BAISIS member for several years, attending key events and meeting other members, so we can stay up-to-date with industry developments. Our relationships allow us to arrange specialist insurance coverage for its members.

Confederation of Co-operative Housing (CCH)
Having worked alongside its board of directors for a number of years, One Broker became a CCH partner in 2020. The move reflects our commitment to supporting housing cooperatives, ensuring that they have sufficient insurance to protect their staff, residents and assets.

Independent Ambulance Association (IAA)
We worked closely with the IAA to develop our specialist Private Ambulance Insurance, ensuring we cover the risks faced by this unique industry. Since then, we have become a business member, which allows us to support their network, while gaining access to the latest industry news and developments.
The Independent Ambulance Association is an Introducer Appointed Representative of One Broker (Norwich) Ltd.

English UK
With a focus on providing specialist insurance for educational institutions across the UK, we have been members of English UK for a number of years. The organisation supports English language teaching centres, providing training, accreditation and advice.

Guild of Master Craftsmen
We are the official and exclusive insurance partner for the Guild of Master Craftsmen. The Guild of Master Craftsmen continues a long-established tradition of bringing together skilled artisans engaged in a trade, craft or profession in order to safeguard the interests of the public and ensure they receive a premium service from recommended tradesmen. With One Broker, the Guild has been able offer its members competitive pricing, excellent service to match the aims and objectives of the Guild.
Want to work with us? 
Email hello@onebroker.co.uk to find out more.