07/12/2020
---
When does a car become a classic? 
If you consider yourself a bit of a connoisseur and appreciate the fine lines and beautiful contouring of automotive design, you may have considered investing in a classic car.
But just what is a classic?
As classic car insurance brokers, we wanted to answer some of your frequently asked questions about what constitutes a classic, the legal requirements of owning and driving them, how to care for them and what to look for in future classic cars so you can buy the car of your dreams. Click on a bullet point to read the answers below. 
When does a car become a classic?
It's complicated because there's no definitive answer!
So let's start with what we do know.
Veteran Cars: 
Made before World War One.
Vintage Cars: 
Made before 1930.
Post Vintage Cars: 
Made between 1930 and 1945.
Classic Cars:
The Government defines them as anything over 40 years old with a value in excess of £15,000. 
For insurance purposes, however, it may be more about how often you use them and for what purpose. After all, who would have thought the next must-have modern classic would be the humble Land Rover Defender?
If you're not sure, give our Club Classic team a call and we can give you an answer from an insurance perspective!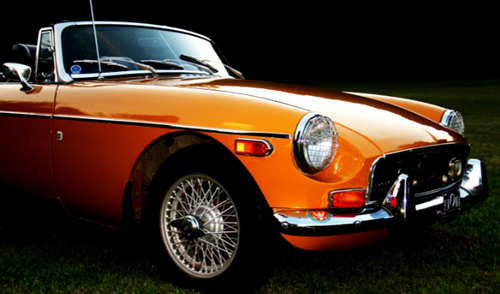 Do classic cars need an MOT?
According to the Department for Transport in the UK, cars that are more than 40 years old on the 1st January don't need to have an MOT in the following April. For instance, if your car was registered before 1st January 1981, you don't need to have an MOT in the financial year from April 2021.  
There is one caveat: the car can't have sustained any substantial alterations in the past 30 years. For instance a change to the suspension or steering. The Government has a handy guide to what constitutes a 'substantial change' here. 
When does a car become tax-exempt?
This is similar to the MOT rule above. The UK Government's advice is: 
"You can apply to stop paying for vehicle tax from 1 April 2020 if your vehicle was built before 1 January 1980."
However, the vehicle must still be taxed, even if you don't have to pay. 
Read more: Meet the Club Classic Team
What is a modern classic car?
It's controversial! As with the first question, the answer is largely subjective and depends on who you ask. A child of the 2000s might say a vehicle from the late 1990s is a modern classic, but their parents may disagree!
Many humble runarounds that were plentiful in the 1980s and 1990s are now uncommon, with just a handful left, which means their values are often three or four times the original purchase price. You can find lots of useful information at www.howmanyleft.co.uk.
What are future classic cars?
Future classic cars can be hard to predict, purely because the definition of a classic car is so difficult to pin down. 
Typically, you should lookout for a marque that is innovative in some way, has a particularly striking design or was produced in limited numbers.
In fact, many manufacturers now produce models specifically aimed at the collector. Take the recent Mini "Paddy Hopkirk Edition'; only 100 units were available in the UK. As a result, you can be absolutely certain that this is going to be a future classic.
Also, keep an eye out for vehicles used in popular films and TV shows with a cult following. These are likely to appreciate value over time, as nostalgia kicks in. 
How to store a classic car outside
If possible, try to store your classic car inside a heated garage. However, if this isn't possible there are ways to protect it while stored outside. 
If you can, park it on your driveway, with a lockable gate for security.
In terms of maintenance, opt for a breathable cover to protect it from the elements. You can often buy covers designed for your particular model. Make sure as much of the vehicle is covered as possible. 
Remove the battery if your classic car is going to be idle for a while, and raise it up on blocks if you can. This helps to protect the wheels and suspension. Use wheel chocks to keep the car stationary and let the handbrake off to stop it from seizing up. 
Remember, if you're not planning to use the vehicle for a while, contact us to have your vehicle 'laid up', which can reduce the cost of your insurance. 
Read more: Meet the Classic Vehicle Team
What are electric classic cars?
Electric classic cars are those that have undergone a conversion, so they run on electricity rather than petrol or diesel.
Owners may choose to convert their vehicles in order to make them more environmentally friendly and easy to service. They are also exempt from vehicle tax.
However, many classic car enthusiasts feel that it diminishes the character of the vehicles by fundamentally changing them.
Whatever your opinion on the subject, we can arrange insurance for electric classic cars. 
Thinking of buying a classic car?
Give us a call on 0330 055 2659 today. We can answer your questions and give you an indicative quote for classic car insurance.
Related Articles