03/08/2020
---
Q&A with Doug Niven, Trustee of the Jim Clark Trust
In the third instalment of our Club Classic series, we speak to farmer Doug Niven about his cousin, Jim Clark, classic cars, and his own motor racing career.
You're Jim Clark's cousin. Can you share some memories of him?
Jim's racing career started in 1956 when I was 10 years old. It wasn't long before he was racing for a local garage under the Border Reivers banner, so I followed his career avidly as a schoolboy. By 1960 he was racing for Team Lotus and in 1963 he won his first Formula 1 World Championship, which was the year that I left school. After leaving school we went to watch him racing at Brands Hatch and Silverstone British Grand Prix races.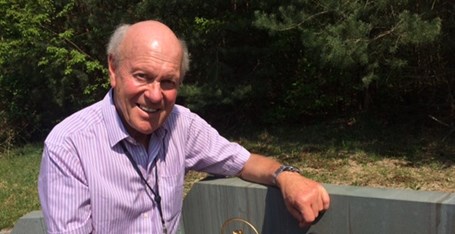 My father died when I was only 18. At that point, I became involved in running the family farm, which was quite a task at such an early age. I got married in 1967 and, as my mother was still alive and living in the family farmhouse, I needed somewhere else to live. Jim's parents offered me Edington Mains farmhouse, which was Jim's house because Jim was permanently out of the country. 
A lot of Jim's motor-racing trophies were still in his house, so his parents thought it would be a good idea for someone to keep an eye on them. My wife and I moved in after we got married.
In April 1968 Jim lost his life in a Formula 2 race at Hockenheim in Germany. It was a tremendous shock to everyone. His funeral was held a few days later in his home village of Chirnside. It was attended by most of the Formula 1 drivers and thousands of other mourners. 
My wife and I lived in his house for a few more years. Most weeks, people from all over the world came to mourn and pay their respects to Jim both at his house and at his graveside in Chirnside. They continue to do so, more than 50 years on from his untimely death.
How did you become involved with the Jim Clark Trust?
Following Jim's death, his parents wondered what to do with all of Jim's trophies, which were still in his house. The local council in Duns offered to put them on display in a council-owned room in Duns as a memorial to Jim. It would allow people to see what Jim had achieved in his motor-racing career, which included winning two Formula 1 World Championships, 25 Grand Prix races and the Indianapolis 500 race in America. 
At this point, Jim's parents asked me to become a family Trustee of the Jim Clark Memorial Room, along with a nephew of Jim's. We were to be the deciding trustees if the trophies ever had to leave the Duns Memorial Room. We are both fulfilling the same role today.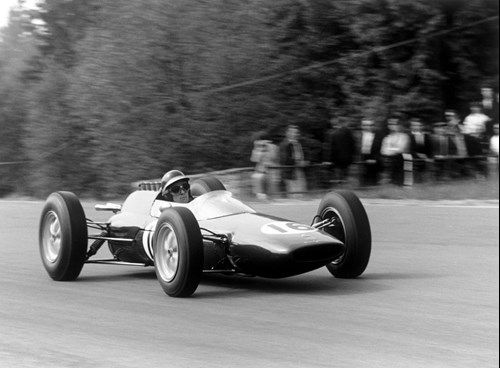 This Memorial Room opened in April 1969. For many years, we tried to add more memorabilia to make the room more of an attraction for visitors. Apart from two revamps and updates to the memorabilia this was how his trophies were displayed until recently.
How did the Jim Clark Museum come about?
The Scottish Borders Council came to the family trustees in 2012 with an offer of funds to completely revamp the room and build a new Jim Clark Museum in Duns. 
The original format was becoming dated and visitor numbers were dropping because there was nothing new to see. Apart from the addition of a small room, which showed a film of Jim's motor racing career, it was fairly static.
The Jim Clark Memorial Room Trust was, and still is, operational but a new charity, known as the Jim Clark Trust, was created. The objective was to raise funds to build the new museum and promote the legacy and inspiration that Jim left behind. We also want to educate the public about what Jim had achieved in his short lifetime.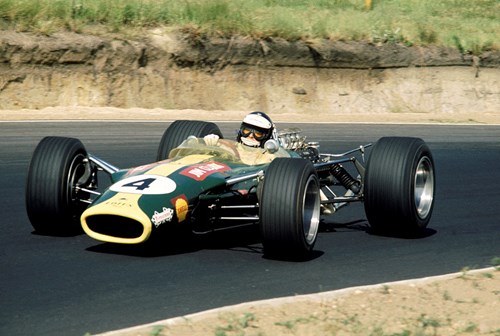 The council put around £600,000 in the kitty and we got match-funding from the Heritage Lottery fund. Then the Trust had to find another £300,000, so we had the £1.6m required for the project. The Council would not let the project start until all the money had been raised. Working with some other benefactors, the target was met and work progressed. The Jim Clark Motorsport Museum opened to the public in August 2019. Within a few months, over 10,000 visitors had come through the doors.
Sir Jackie Stewart, the Trust's honorary president, opened the museum. It is thanks to him and the other Trust patrons that we have such a wonderful tribute to Jim.
What has the move allowed you to do?
We now have an interactive display of Jim's life and achievements as well as pictures and trophies. There are also films about Jim and a Lotus 49 simulator racing car, which anyone can try and compare their lap times with Jim. 
We also have a Lotus 25, which is chassis number R4. It is the car in which Jim won 10 Grand Prix. This car is on loan from the Tinguely Museum in Switzerland, where it has been kept for over 50 years.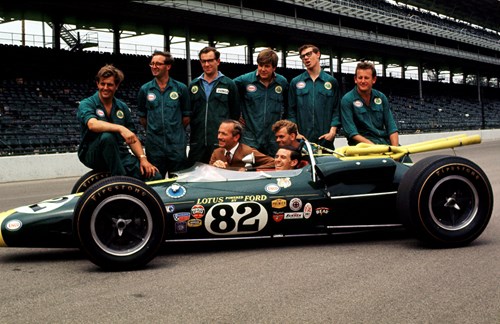 We also have a Ford Lotus Cortina, which is owned by Dario Franchitti, who is a Trust patron. Jim raced the car in 1964, winning the British Touring Car Championship with it. We have had two of Jim's original Lotus Elan road cars in the museum, too. He used these for his personal use.
There are hand-held telephones throughout the museum with questions and answers. These feature the voices of several well-known personalities, including Sir Jackie Stewart. 
The films show how dangerous it was to race more than 50 years ago. It was Sir Jackie who got the Grand Prix Drivers' Association to become more aware of the dangers. He personally made it his aim to bring in many more safety features, such as seat belts and fireproof clothing, to cut down on the numbers of drivers being killed at that time. 
Why is Jim Clark's legacy so strong today?
Jim was basically a shy person and also a very modest man. He initially liked to be out of the limelight but eventually, because of his fame, had to accept that accolade of greatness.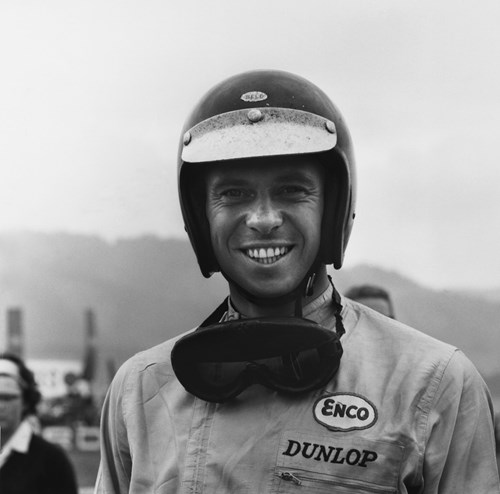 The younger generations are very aware of Jim Clark. When asked why, they respond by saying that their fathers used to talk so highly of Jim that they have become fans. Most are still in awe of him, even though many have never ever seen him race; they just heard so many nice things about him and his fantastic achievements. 
He was recognised as a very fair driver on the track. He achieved such a lot in a short spell of Grand Prix racing. It was a period of only 8 years but seemed like a lifetime because of what he achieved.
Motorsport seems to run in the family. When did you start racing?
I started in 1969, the year after Jim was killed, when I was still living in Jim's farmhouse at Edington Mains. 
Having known Jim and seen what he had achieved at first hand, I had the racing bug and had to get it out of my system, even though I had the family farm to run. I had to experience the thrill of the racing challenge but knew that I still had to come back home after the race to manage the farm.
Ian Scott-Watson, who was responsible for getting Jim into racing, asked me if I would carry on the banner of the Border Reivers racing team. I was honoured to do so and drove for them for 12 (mostly successful!) years until I retired from the track.
Which classic cars do you have in your collection?
I have a 1960 Lotus Elite, which is the same model that Jim raced at Le Mans in 1959. 
I also have a 1981 BMW E12 M535I, which is known as one of the first super saloons. They were built for the German Touring Car Championship and were quick cars at that time. On the agricultural front, I have a 1940's wee grey Ferguson and a 1964 Ford Dexta, plus a selection of vintage implements.
If you could own any classic car, which would it be and why?
It would be a Ford GT40 and after that a Porsche 917. 
I remember at a Ford Sport day in the early 70s, at Croft Circuit in Yorkshire, I had a 5-litre V8 Ford Escort and I was asked to compete against a grid of 15 GT40s. It was a great race and I wonder what value would be on that grid today. At that time a GT40 was being sold for £4000; today it would be worth around £1m. The history of these cars at Le Mans and elsewhere is something very special.
If I was going to buy something more affordable, I would have a Mk 1 Lotus Cortina, which is the model that Jim Clark raced so successfully, mostly on three wheels all those years ago.
All images courtesy of Motorsport Images c/o The Jim Clark Trust.
Related Articles