28/09/2020
---
What is Public Liability Insurance?
Public Liability Insurance may be a common feature of most business insurance programmes, but many people are still in the dark about what it is and how it can protect their organisation. 
In this article, we answer some of your commonly asked questions, including: 'What is Public Liability Insurance?' and 'How to get the best Public Liability Insurance for my business?'.
Read on for all the answers. 
What is Public Liability Insurance?
Also known as PL, it covers the legal costs and expenses to defend you – as well as damages and costs awarded – if you cause injury to another person or damage third-party property in the course of carrying out your business activities. 
This applies to injury or damage caused to visitors at your premises or caused to others while working away from your premises.
This does not include injury to your own employees, who would be covered under Employers' Liability Insurance.
How to get Public Liability Insurance
While it's possible to buy it directly from insurers, or online, we'd recommend using an insurance broker to get the best Public Liability Insurance for your needs.
Yes, you could say we're biased, but for good reason! An independent broker isn't affiliated with any one insurer, so they're able to find source Public Liability Insurance quotes from a wide range of companies.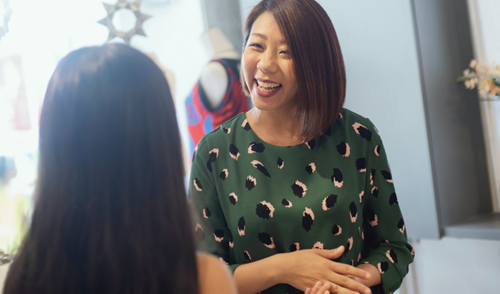 It is vital that your insurer has a full understanding of your business activities, so the cover applies to the risk you face. A broker plays a key part in conveying and checking a policy's suitability, which an online quote system cannot.
At One Broker, we focus on providing a personal service, taking the time to learn about your business and arranging cover to match. Our in-house Claims team will also be on hand to help you manage the process if something does go wrong, ensuring that the case is resolved as quickly and smoothly as possible.
What does Public Liability Insurance cover?
As outlined above, it covers legal costs and compensation in the event that you are successfully sued by a member of the public for illness, injury or damage. For this to happen you have to be found to be negligent (i.e. legally at fault for the injury or damage).
A Limit of Indemnity must be chosen, which is the maximum level you would be protected for. It is essential that you seek professional guidance from an insurance broker on the appropriate limit for your business activities. 
The typical minimum level is £1m and there is no upper limit. However, as the level increases, additional top-up cover, called "excess layers", may be required, because many insurers will have restrictions on the amount of cover they can offer in isolation.
How does Public Liability Insurance work?
An example is the best way to illustrate this.
Imagine a member of the public claims to have tripped over an item left on the floor at your premises, damaging their knee in the incident. They may seek compensation for medical care or loss of earnings. Public Liability Insurance would cover the cost of defending yourself in court, plus any compensation awarded if you are found negligent, depending on the amount of cover you have.
If you have £5m of cover, but the total cost of legal support and damages comes to £5.1m, you will have to pay the remaining £100,000 not covered by your insurance. 
Do you have to have Public Liability Insurance by law?
No. The only insurance products you must have under UK law are Employers' Liability Insurance (if you have a team or contractors) and Motor Insurance.
However, while it's not compulsory, it is often requested as part of a contract or tender process. Evidence of cover may also be required before entering another person's property.
Do I need Public Liability Insurance?
While it's not a legal requirement, it can provide valuable peace of mind. It's reassuring to know that your business has access to legal and financial support if the worst happens. 
In an increasingly litigious society, it is recommended protection for anyone that comes into contact with clients or members of the public.
Do you need Public Liability Insurance to sell online?
It depends on what you're selling online and how you're selling it. 
If you're purely selling professional services online, your exposure to public liability claims is likely to be minimal, but you may want to consider arranging Professional Indemnity Insurance.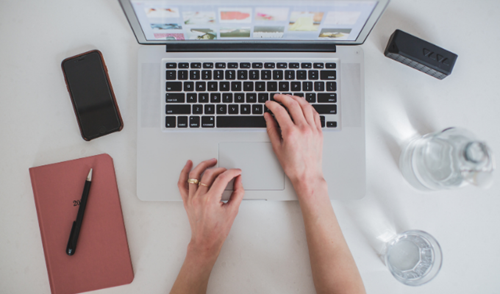 If you have any premises (like an office, stock room or warehouse) you should consider PL for any members of the public that may be affected by your activities. 
It's important to note that you may need Products Liability Insurance to cover any physical items you sell and harm they may cause to members of the public. Even if you don't physically handle the goods but act as a reseller, you have a duty to ensure goods are fit for purpose and safe. 
If goods are imported it can be difficult to pass an injury claim caused by a defective product up the chain to a non-UK company. Often, many companies try to contractually distance themselves by including "waiver of subrogation rights" in a contract, meaning you cannot pass responsibility back to them. 
How much Public Liability Insurance do I need?
The level of public liability insurance needed depends on your business activities, your clients' requirements, contractual requirements and the likelihood of a claim being made against you. We recommend speaking to an independent insurance broker in order to ensure you have the right amount.
What's the difference between Public Liability and Professional Indemnity?
PL covers any direct physical harm caused to members of the public or their property as a result of your business activities. Professional Indemnity Insurance, however, provides protection in the event of another party suffering financial loss from alleged 'wrongful acts'. This includes providing incorrect advice, designs, copyright breaches and negligence in the course of providing your service.
PI covers the cost of legal defence and damages awarded to your clients who suffer a loss as a result of the misadvice or design.  
If you are a member of a trade association or professional body, for instance as an accountant, architect or solicitor, you may be required to hold a specific amount of PI in order to practice your profession. 
Does my business structure affect the insurance I need?
It may affect both the insurance policies required and the levels of cover. However, it's important to note that your insurance requirements are affected by the number of employees you have, what you do and how you do it. For instance, do you use heat application equipment or you work in dangerous locations?
We can arrange Public Liability Insurance for sole traders, limited companies, partnerships and more. 
Do I need Public Liability Insurance for a one-off event?
It's advisable. It provides the reassurance of knowing you're protected if a member of the public is harmed during the event.
Can I get Public Liability Insurance for one day?
You can, but its uses are limited. One Day Public Liability Insurance is most suitable for events, where your exposure to claims from the public is temporary. However, if you are holding a series of events, it may be more suitable to arrange an annual policy.
If you're holding a one-off event, we can talk to you about the best course of action and the most appropriate cover. 
Can you arrange Public Liability Insurance for Craft Fairs?
We can! This would fall under the event category above. We can arrange one-off Public Liability cover or explore your options for multiple craft fairs throughout the year. Give us a call on 01603 760511 to find out more.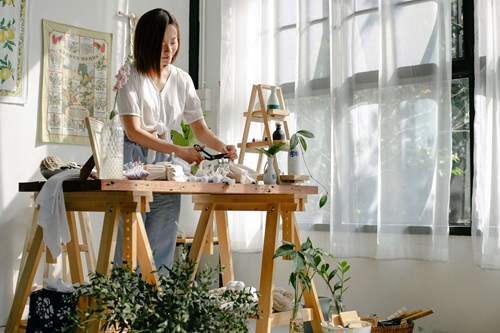 How much does Public Liability Insurance Cost?
The Public Liability Insurance cost in the UK varies depending on a wide range of factors, so we couldn't give an accurate figure in this article.
It depends on what you do, how you do it and where you do it from. Certain businesses are inherently more risky than others, which means they may need higher levels of cover, which affects the price.
An independent insurance broker will be able to explore the wide range of policies available and find the most suitable, cost-effective policy for your needs. 
How to claim against Public Liability Insurance
If you become aware of a potential claim, it's important to notify your broker or insurer as quickly as possible. They can advise on the next steps and how to proceed.
Find out more about and get a Public Liability Insurance quote here. 
Related Articles