Your classic is your pride and joy. Whether you have a 1935 Wolseley Hornet Special, a 1997 Mazda MX5, or a 1952 Fordson Major vintage tractor, it holds a special place in your heart. The protection of a Club Classic  – or Historical Vehicle – Insurance policy will keep you on the road.
Restoration Cover
Classic Car Insurance for Young Drivers
Classic Tractor Insurance
Steam Traction Engine Cover
Military Vehicle Insurance
Why Choose Us For Club Classic Vehicle Insurance?
Because we're passionate about classic, historic and military vehicles. Our team is made up of enthusiasts who have spent a lifetime around classic cars. They've joined car clubs, attended rallies and acquired tonnes of technical knowledge just because they love their cars.
They've experienced the challenges you face and have designed a scheme to address them. From classic cars to vintage tractors and even steam traction engines, we can cover them all.
How Much Does It Cost To Insure A Classic Car?
As with all car insurance, the cost of cover varies. It depends on the vehicle being insured and its value.
Get a Quote Today
Is Classic Car Insurance cheaper than normal Motor Insurance?
It can be. As with all insurance products, the cost of a policy is affected by a variety of factors. However, because you're less likely to drive your classic every day, or for commuting – and you're likely to take extra care – it is often cheaper than regular car insurance.
Plus, the One Broker Club Classic scheme is competitive. We regularly research the market and compare our policy with others to make sure we provide broad cover with great premiums, so you can trust you're getting a great deal.
Can I Get Classic Car Insurance For Young Drivers?
Yes. We have designed Club Classic Insurance with young drivers in mind. We can accommodate genuine young classic car enthusiasts who are members of car clubs and who have an additional everyday vehicle. We are also able to arrange classic car insurance for young drivers who are new to the classic car world, but the premiums may be higher.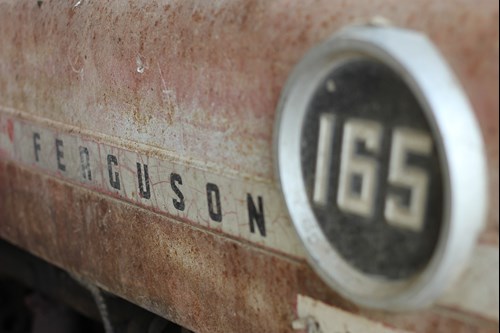 Do You Provide Vintage Tractor Insurance?
Yes, we do! As with classic cars, classic tractors face different risks to modern, everyday vehicles. That's why our insurance provides showground cover, for instance, so you can rest assured that you're protected if you leave your vintage tractor on a showground unattended overnight.
Are there any Classic Car Insurance rules?
There are some rules around Classic Car Insurance. For instance, you must be a member of a car club to buy this insurance. Some insurers may also need a professional valuation in order to set an 'agreed value'. 
Can I get Club Classic Insurance with no garage?
Yes, in most cases we can provide Classic Car Insurance even if you have no garage.
What protection is available for steam engines?
Our steam engine insurance cover is suitable for steam traction engines, living vans and water carts. We can provide comprehensive insurance, protecting you in the event of an accident or theft. It also covers vehicles left unattended at a showground overnight – perfect if you're exhibiting your pride and joy.
Plus, if you use a low-loader to move your steam-powered vehicle around the country, we can arrange a separate policy for this. See the full list of covers for more details.
Can you arrange insurance for classic military vehicles?
Of course! Contact us for more information.
Can I take part in road rallies?
Yes. Our Club Classic Insurance covers participation in public road rallies, treasure hunts, road safety and non-competitive road rallies.
What does 'agreed value' refer to when arranging insurance?
'Agreed value' is the value that you and your insurer agree your car is worth. In the event of an insured incident, you will receive the agreed value of the vehicle, minus any deductions, such as your excess. You may need to contact a classic car appraisal service in order to get a valuation.
Get a Quote Today